Pickle Hill's Brutus
DOB: 4/8/02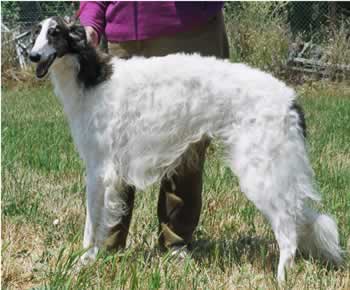 Here we see Brutus as a teenager. He is from a litter out of Pickle Hill's Chicklette sired by Pickle Hill's Gregory.
His litter mates, Pickle Hill's Maxfield Parish, and Pickle Hill's Cinnamon Spice, are in their new homes attempting the lure and showing off the great fun loving personalities that they inherited from their mom.
Brutus demonstrates a very sophisticated yet pleasant presence for such a young dog.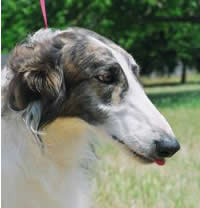 Not looking very sophisticated here, Brutus shows his sweetheart side with little tongue kisses
Brutus's pedigree