Pickle Hill's Huntress "Tilly"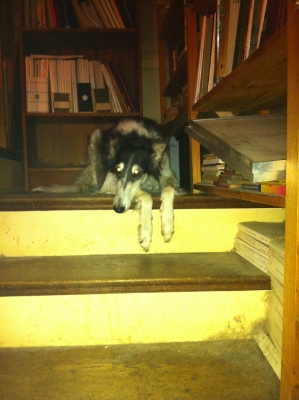 Tilly, "The Queen of Stair and Darkness (with apologies to SciFi author Poul Anderson)
Ferns description: "Owned by Bonnie Dalzell, Tilly now lives in Hydes MD. Bonnie says this little girl is the spitting image of her Grandmother, the wonderful coursing bitch Silkenswift Howff Ishtar.
Bonnie Dalzell says: Tilly arrived here in the summer of 2003 and rapidly became one of my house dogs.
Although very similar in color and some aspects of her build to her grandmother Ishtar, she was not interested in lure coursing full courses, preferring something I call "bungi coursing" where the dog charges out full speed for 60 to 70 yards and then executes a wide turn and charges back to the owner to sit at the owner's feet, looking fondly up to the owner's face and expecting petting.
Later in life Tilly expanded this into a game where she would run from person to person in the yard, sitting expectedly for petting and praise.
Tilly is very fond of babies and children, she was an excellent mother to her two litters and in addition served as a nurse maid for other bitch's litters
As of March, 2015, Tilly is still with Bonnie and Jim in Hydes, Maryland, an active 14 year old Borzoi!.
Below is a gallery of Tilly Pictures
Nanny Tilly with her grandpuppies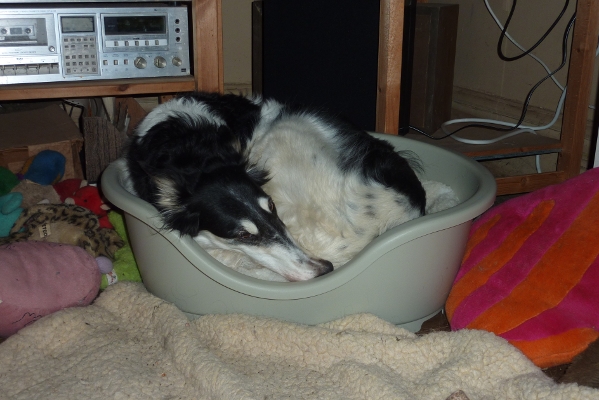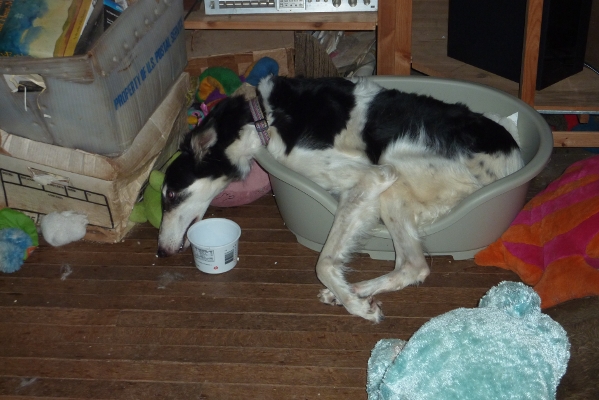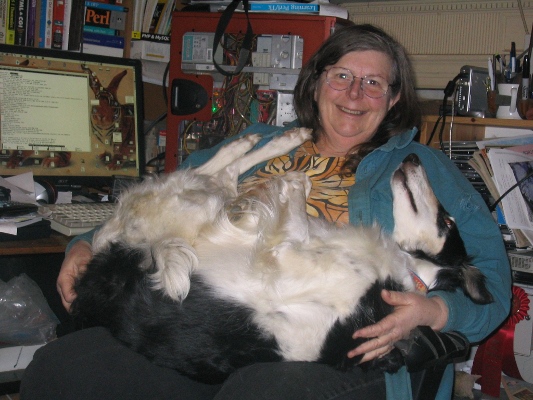 Bonnie and Tilly